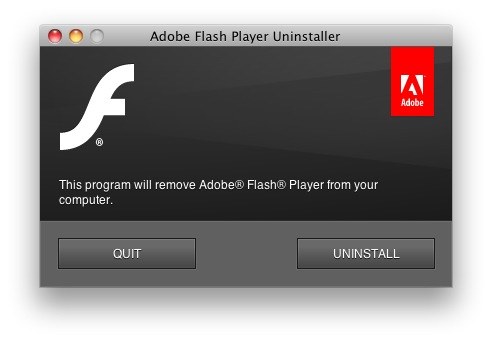 Using and handling Flash player on windows is easy but on Mac it is source of whole lot of irritating issues like slowing down , draining the battery etc. Well here we will provide you with a couple of solutions to manage the brat on Mac.
1: Get rid of Flash! Simplest way to be at ease is uninstalling the application. Just use the official Adobe uninstaller application. Here is how
Now you are free of the curse of Flash …
2: Use a Flash Blocker App: Well with this app you can control the behavior of your flash player, block it, view blocked flash with single click, select sites to allow flash only etc. Download the software here http://clicktoflash.com/ and well rest is getting your self familiar with the app.